Cactus Garden
Cactus Garden is an ongoing project I wrote a few years ago. It's the story of Juan, a spineless cactus who becomes the most wanted desperado. Here is a selection of projects based on this story.
I designed and self published card game with the character of the story.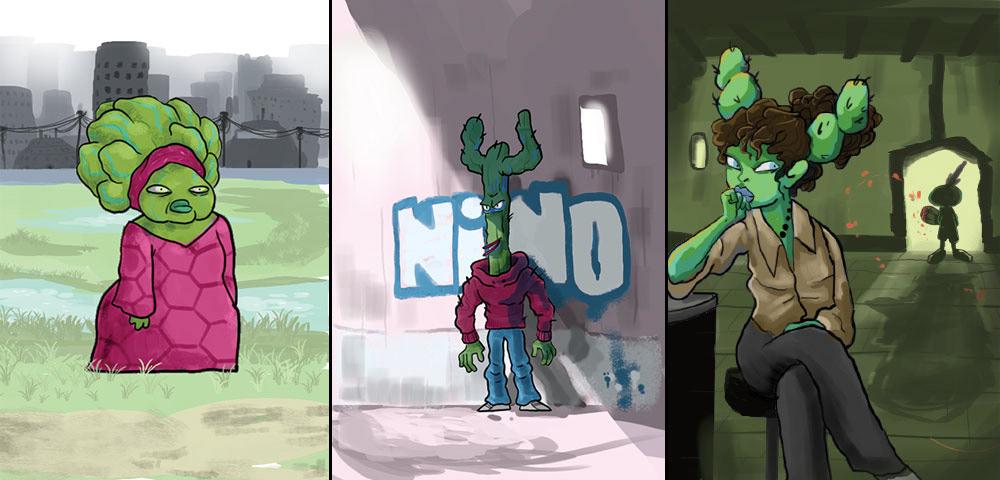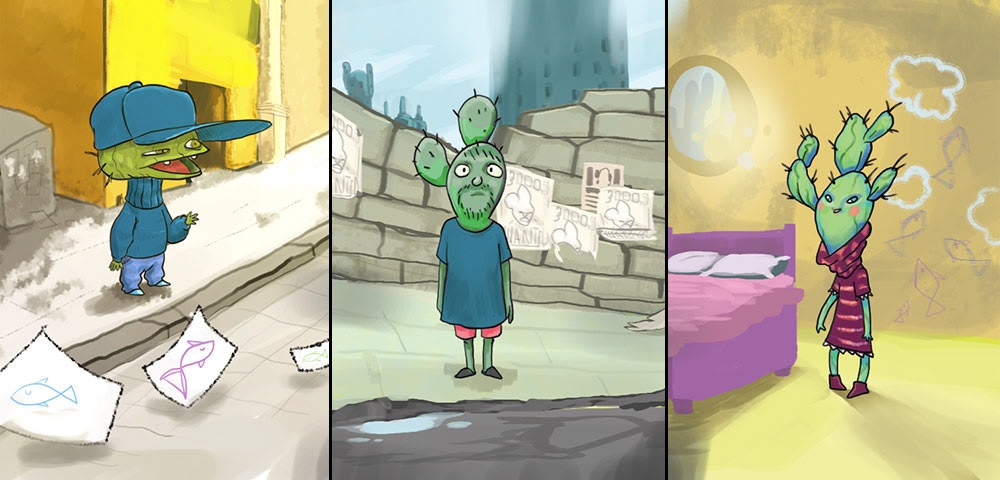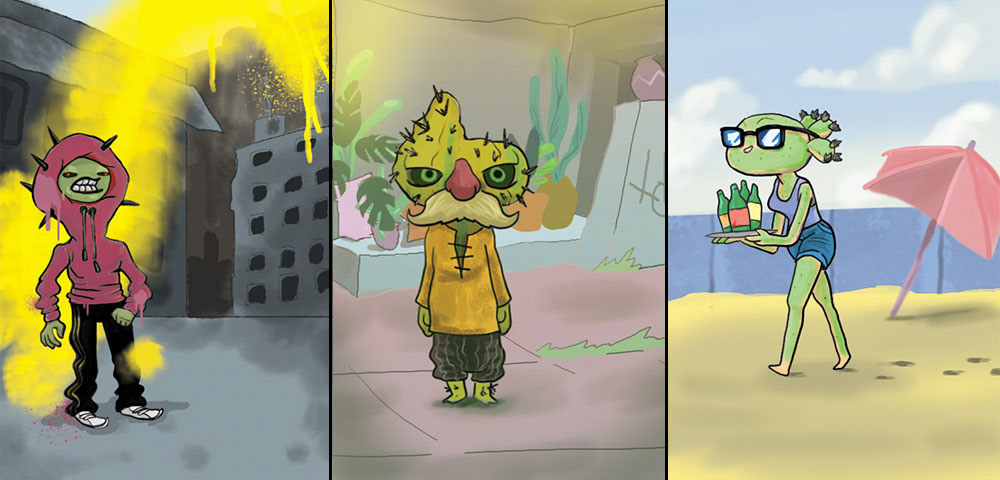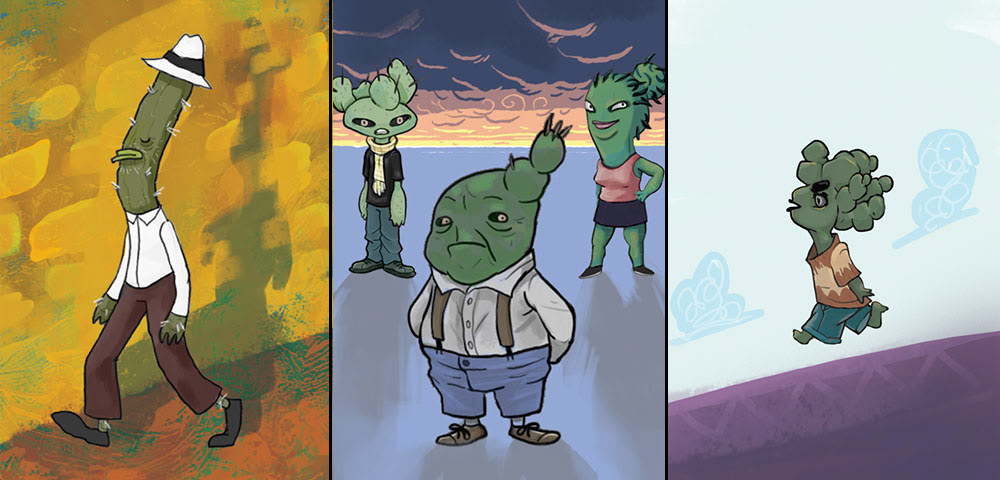 The full game contain 32 cards,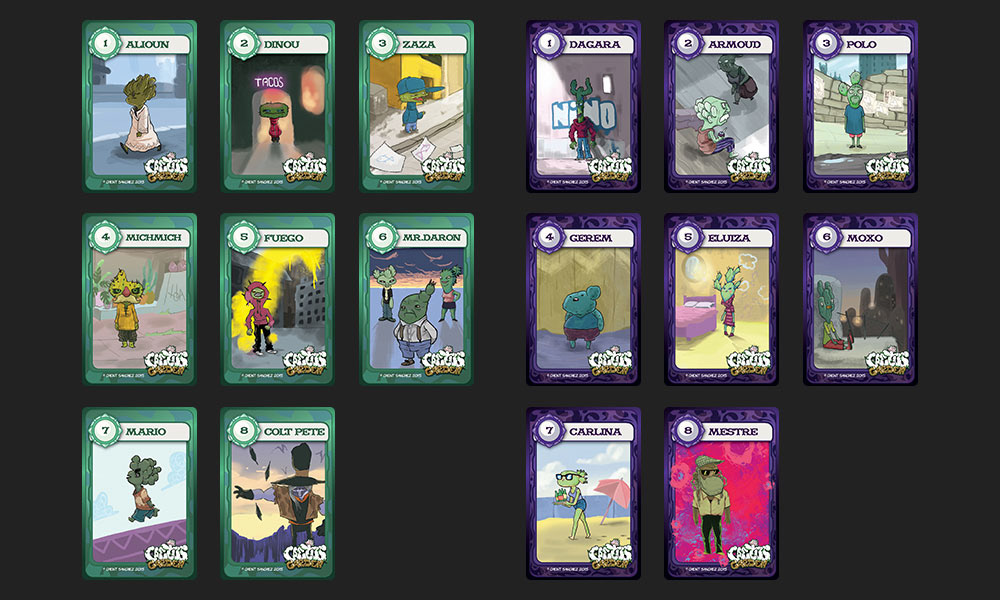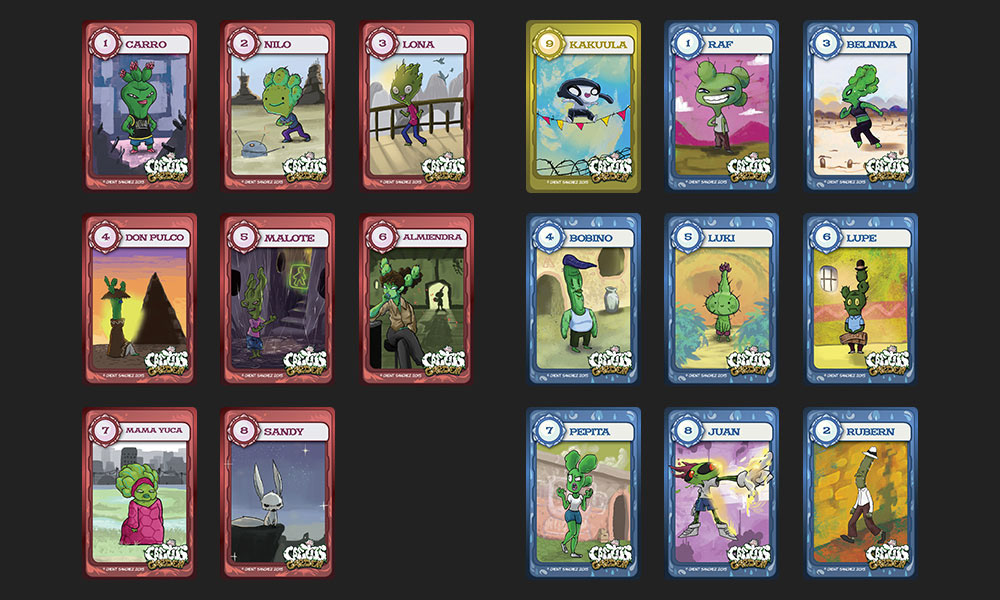 Additional research for the main character, Juan, the spineless cactus, and Sandy, the revolutionary sand fox.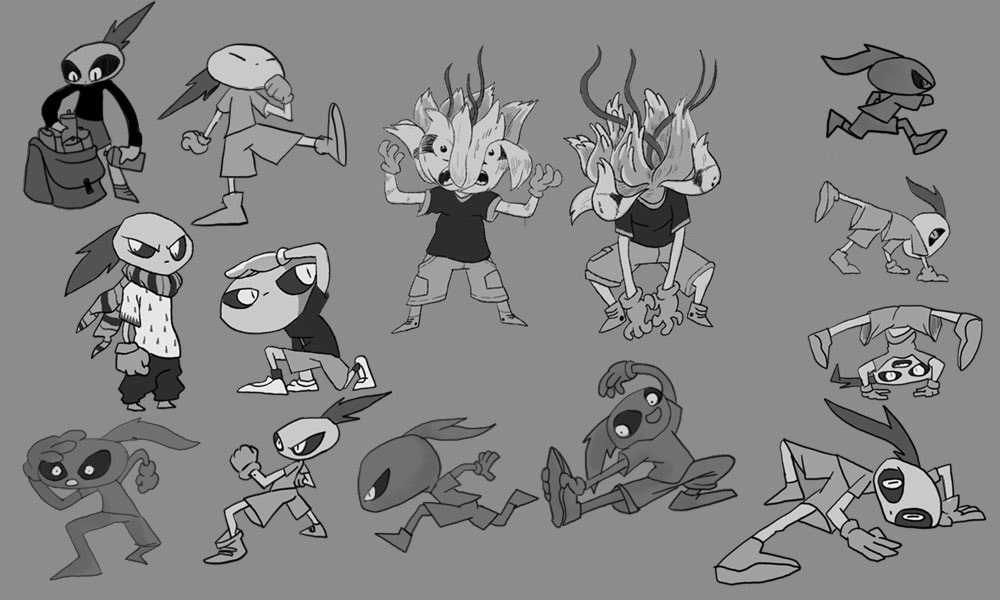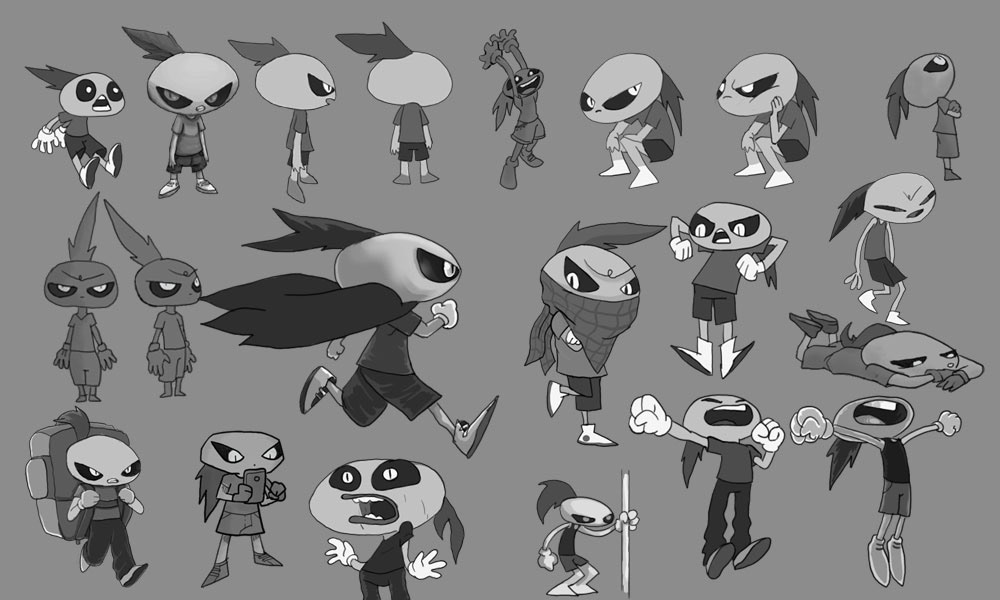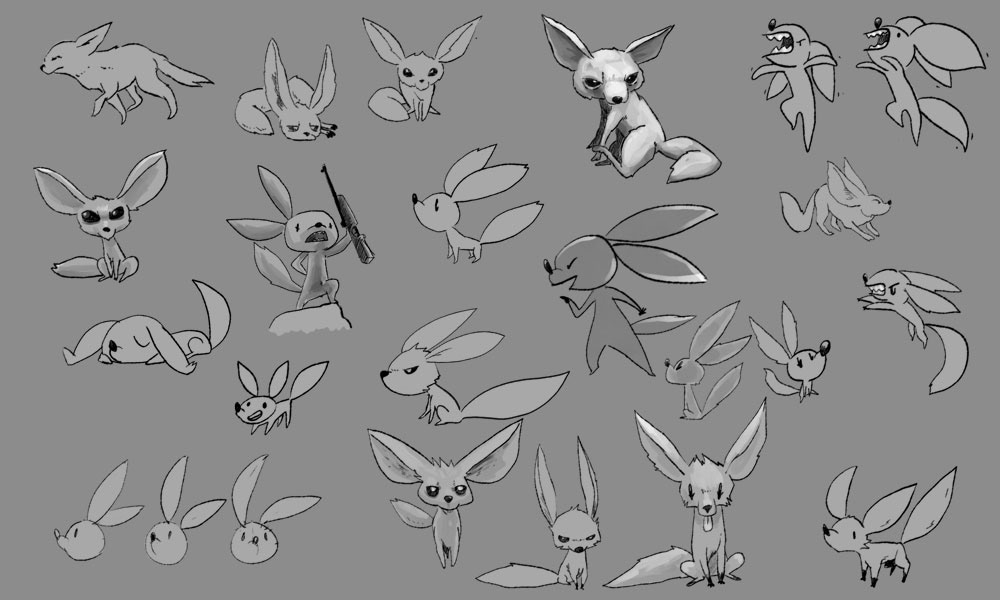 The cover and first pages of the comic: